The COVID-19 pandemic has changed our ways of life and compelled us to adapt to the 'new normal'.
In line with this and October as the Mental Health Month, MAG is launching an AMATEUR PHOTO CONTEST that encourages mental health advocates and service users to participate by expressing themselves through photos that shares their experiences and possible community actions on coping with the 'new normal'.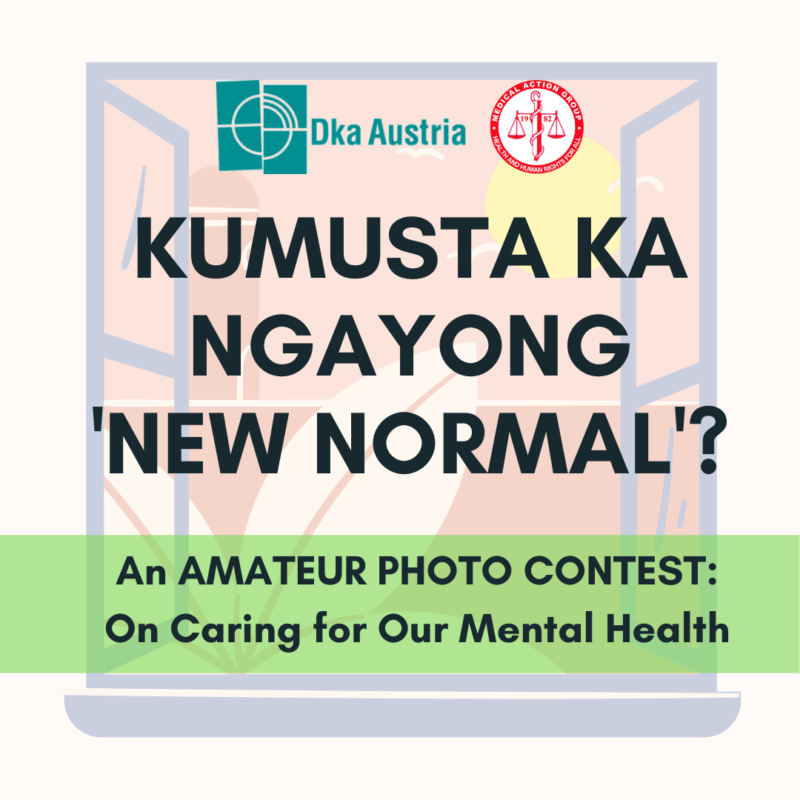 Prizes for the winning entries will be:
1st place – Php 3,000
2nd place – Php 2,000
3rd place – Php 1,000
4th to 10th place – Php 500 each
For more details on this activity, please see guidelines attached below.