MAG has conducted an activity on data presentation and consultation with partner organizations and advocates in October 2019 at Metro Manila, in order to consult with these groups the initial findings and analysis of the research. Different mental health organizations and patient support groups (both previously engaged and new networks have been invited, which includes the following:
Disability Rights Advocates Corner (DRAC)
Youth for Mental Health Coalition, Inc. (Y4MH)
World Association for Psychosocial Rehabilitation (WAPR)
Alliance of Filipino Families for Mental Health (AFFMHI)
Anxiety and Depression Support (ADSP)
Tanglaw Mental Health
Philippine Support for Anxiety and Depression
Mental Health Awareness Group by Kylie Versoza
Bukas Puso at Isip – PGH
Psychoeduc8 Philippines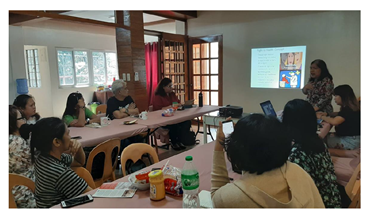 Before the actual research presentation, the participants have been oriented on the rights right-based approach to health, as well as on Patient's Rights, in order to establish the basis for the research. After this, the participants have shared with the group about their specific programs and advocacies, as well as their experiences on working in advocating and accessing mental health services – in which, most of their programs focus on destigmatization, while only a few focus on service provision. From the discussions, MAG has been able to get commitments of support in strengthening the efforts in advocacy on the promotion and observance of patient's rights specifically in the mental healthcare settings.